Art. Nr. PL20, Stoff 2633 horizon grau
Plisé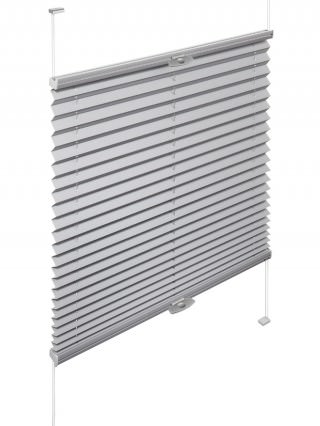 Ochrana před sluncem

Ochrana před oslněním

Ochrana před zvědavými pohledy

Zatemnění

Výroba s milimetrovou přesností v Rakousku

Nehořlavé

Z větší části pratelné

5 let záruky
Plisé je moderní kapacita v oboru ochrany před sluncem stejně jako bezkonkurenční všestranný talent: Bez ohledu na to, jestli má okno tvar trojúhelníka, lichoběžníka nebo kruhu – Plisé si poradí s jakoukoliv architektonickou výzvou.
Ve vytaženém stavu zůstává Plisé téměř skryté, zároveň ale dokáže v případě potřeby poskytnout optimální stínění a ochranu soukromí.
Kouzlo textilního řešení se skrývá v trvanlivých skladech, které propůjčují každému oknu ono pověstné něco navíc.
Oblast použití
Šikmá okna
Zimní zahrada (v prostoru stropu)
Okna atypických tvarů (trojúhelník, pětiúhelník, šestiúhelník, půlkruh, kruh atd.)
Pravoúhlá okna
Střešní okna
jak se to montuje?
do zasklívací lišty
Prostorově úsporná montáž do zasklívací lišty nebo na ní pomocí šroubů nebo lepení – decentní a oblíbená
na okenní rám
Pomocí šroubů nebo lepení – řešení pro okna se širokými, hlubokými příčkami
před okno
Montáž na stěnu nebo strop, zakryje celý okenní výklenek – mimořádně dekorativní řešení
Jak to funguje?
Pro každé okno poskytujeme mnoho způsobů komfortního ovládání.
Pomocí madla lze Plisé snadno posouvat rukou. Pokud se pustí, zastaví se v požadované výšce.
možné i další
varianty ovládání.
Užitečné informace
na výběr je více než 400 barev a kvalit látek (od transparentní, polotransparentní, zatemňující až po zcela neprůhlednou)
7 různých barev profilů
tvarově krásné kovové madlo barevně sladěné s profilem
výroba z vysoce kvalitních látek